Hong Kong Institute of Educational Research
The Hong Kong Institute of Educational Research (HKIER) is a close partner of the Faculty of Education at The Chinese University of Hong Kong. Its establishment in 1993 was to serve as one of the research and development arms of the University devoted entirely to scholarly enquiry and professional development in education.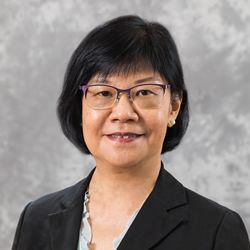 Prof. Sham Mai-har
Pro-Vice-Chancellor (Research)
Message from the Pro-Vice-Chancellor
The Hong Kong Institute of Educational Research (HKIER) at The Chinese University of Hong Kong was established in 1993 with the aim of facilitating research and development efforts in education. Its founding was made possible by the generous donation and staunch support from the Tin Ka Ping Foundation.

During 30 years of growth and development, the HKIER has played an increasingly significant role in creating an environment conducive to educational studies and free scholarly inquiry for the development of education in Hong Kong, China, and the Asia-Pacific region. It supports research programmes that represent the collective wisdom of colleagues in the Faculty of Education, publishes journals, academic books and occasional papers in education, offers key professional development programmes for practitioners in the education profession, and organizes academic gatherings that have run the gamut from national workshops to international conferences.

Four centres of strategic importance and one flagship school development project have been established under the HKIER, namely the Hong Kong Centre for the Development of Educational Leadership (HKCDEL), Centre for Research and Development of Putonghua Education (CRDPE), Hong Kong Centre for International Student Assessment (HKCISA), Centre for Learning Sciences and Technologies (CLST), and the Quality School Improvement Project (QSIP). Although in different stages of development, these units have already made their presence felt in their respective fields. Over the years, their collaboration and partnership with local, regional, international education communities have contributed significantly to a host of academic and professional pursuits in education.

As the HKIER is ready to move to higher planes of development, we call on your continued support for our work. I am confident that with the HKIER Director, Professor Wong Heung Sang Stephen, at the helm, the Institute would continue to grow from strength to strength. I would like to take this opportunity to congratulate the HKIER on its past success and commend its members for their tireless work towards reaching new heights.

The HKIER has the vision to realize many ideals of research and development, including:
Our well-designed programmes cover various key areas of education, providing opportunities for teachers, parents and related educators to enhance their professional knowledge.
The HKIER Newsletter is designed to inform interested parties in Hong Kong, the China region and elsewhere in the world of the Institute's pre-eminent events and to share with them the fruit of its endeavours. Included also within the newsletter are some impending events and new endeavours on which the HKIER is going to embark.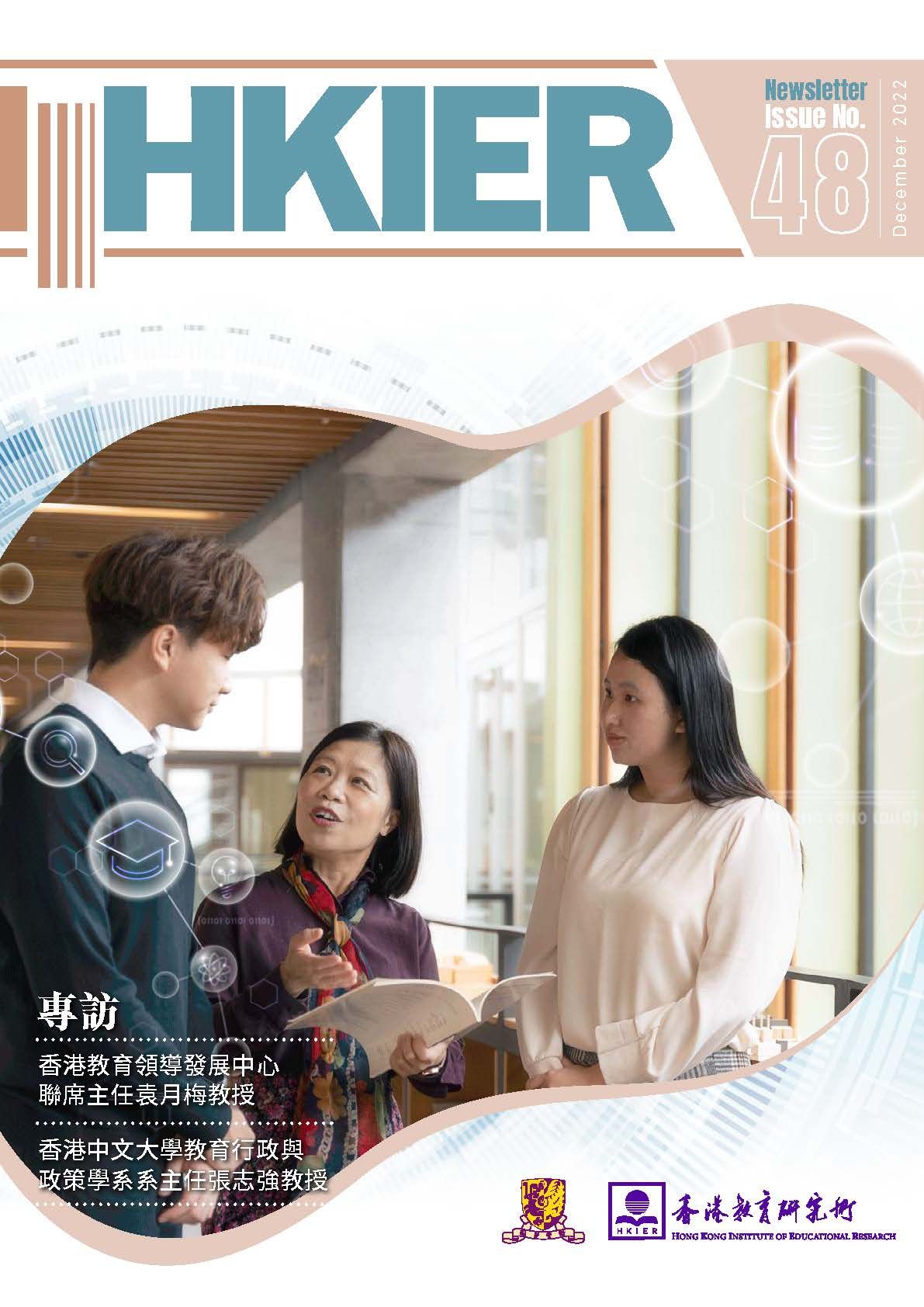 Education Journal was established in 1968 for promoting the exchange of ideas and rational discourse between practicing educators and educational researchers from Hong Kong and abroad. The Journal has undergone restructuring in Autumn 2010, in which it merged with the Journal of Basic Education. It then re-positioned itself as a regional and international journal exploring educational issues in Greater China as well as those of global concern. It will continue publishing under the title of Education Journal, accepting articles that are written in Chinese or English and aiming at establishing a platform of education discourse for the global community. Since 2013, the Journal has been evaluated as TSSCI core journal by the Science and Technology Council of Taiwan. In 2017, the Journal was included in CSSCI (Hong Kong, Macau, Taiwan and Overseas). The Journal will publish articles that attempt to analyze or synthesize educational theories, processes and systems from different viewpoints and approaches. Articles of empirical or theoretical studies on practical experience of educators will also be considered. The Journal is therefore intended to serve as a bridge for academic exchange between Chinese and international academics and researchers.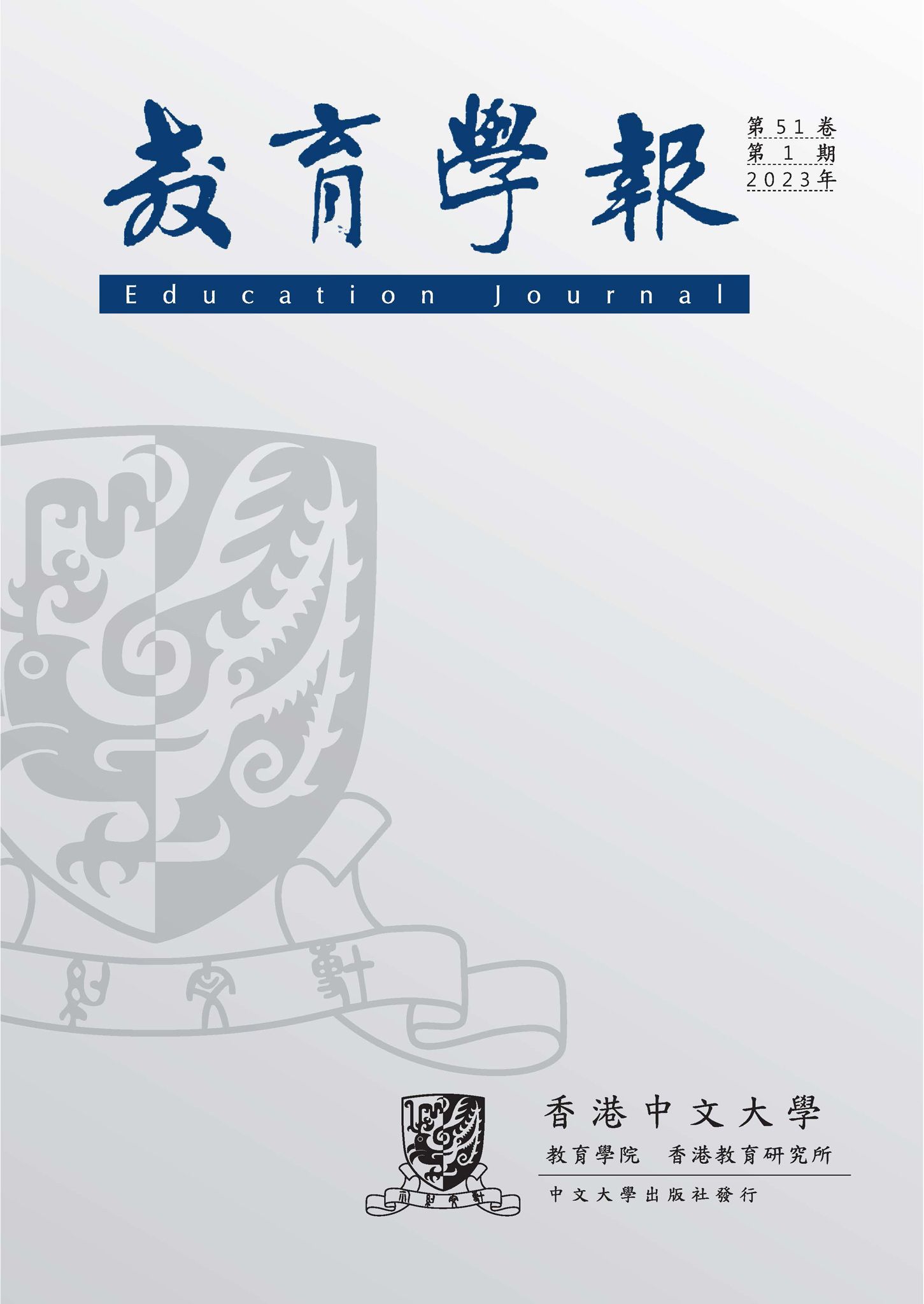 A note of thanks is extended to the Tin Ka Ping Foundation for the donation of twenty-five million Hong Kong dollars to The Chinese University of Hong Kong in 1992, five million dollars of which was earmarked for the establishment of the Hong Kong Institute of Educational Research